Recommended by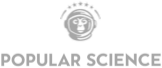 Trusted by
Blue Apprentice™ is an excellent supplement to elementary school science classes. I know when they've played because they are really excited in class.

Emily Starky 3rd Grade Teacher
Get your


first week FREE!
Science meets story
Compelling stories can communicate ideas better than thick textbooks. Concepts learned on exciting adventures are more enduring than facts memorized in repetitive drills. That's why Blue Apprentice immerses players in a rich, interactive world where players ask questions and find solutions to drive their intergalactic science adventure forward.
Learn more
Crafting with the Periodic Table
'Crafting' is when a player gathers resources to build useful things. When kids craft items in Blue Apprentice, you know they're learning! To build something in Blue Apprentice, kids atomize compounds into their component elements. For instance, kids can collect snow and then atomize the snow into hydrogen and oxygen; then, kids use the hydrogen and oxygen to craft something new! Kids learn how chemical elements change and get creative about how solve problems.
Learn more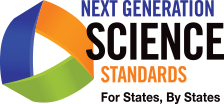 NGSS — teaching science for a modern world
Blue Apprentice is the first educational game to incorporate the Next Generation Science Standards (NGSS). States across the US are adopting the NGSS as the modern teaching standard in the United States.
NGSS focuses on encouraging children's use of science in asking questions about the world, while thinking about the implications of their answers and communicating their conclusions to their peers. This fundamental philosophy of developing life skills through science is at the core of Blue Apprentice.
Learn more
Each World is a classroom
Players start on Serulea where they learn about Properties of Matter, the Periodic Table of Elements, Conservation of Mass and other core physical science concepts. As they progress to Eko, the curriculum shifts to Life Science with ecosystem dynamics, Cycles of Energy, and Food Webs. Each planet has it's own curriculum building on your child's previous adventures. Here's the best part, every month Galxyz adds new worlds for kids to explore and learn in.
Learn more
Give your child the future they deserve
Communication, collaboration, inquisitiveness, problem solving - these are core science skills that also lead to success in daily life. No matter what profession your child goes into, the core principles of science will help them ask the right questions, understand how to interpret information to make decisions, and work with others to implement solutions. The modern world changes every day. Start giving your child the skills they'll need with Blue Apprentice!
Learn more
Help kids in need
Galxyz built Blue Apprentice, because we believe that every child deserves the opportunity to excel at science. In partnership with the New York Academy of Science, Galxyz provides scholarship subscriptions of Blue Apprentice to children in need. It all starts when you purchase a subscription for your child. We provide a scholarship for each subscription purchased, one to one.
Learn more
Blue Apprentice™ is an excellent supplement to elementary school science classes. I know when they've played because they are really excited in class.

Emily Starky 3rd Grade Teacher
Get your


first week FREE!
"If you want your children to be intelligent, read them fairy tales. If you want them to be more intelligent, read them more fairy tales." — Albert Einstein
Storytelling has always been the most powerful form of communication—and an even more powerful learning tool. That's why GALXYZ™ is building a rich, interactive, narrative-driven world that is designed to mesmerize players and motivate them to engage in deep learning.
Your child will assume the identity of Thalo - the last of a spacefaring, science-driven civilization known as the Seruleans. She meets Grit, a cute and knowledgeable Chipku who serves as Thalo's mentor, adventuring companion, and friend.
Together, they will traverse a diverse range of breath-taking locales across the Galaxy: a mysterious and abandoned icy planet, forests teeming with rich biodiversity and ecosystems, an artificial robot-inhabited megacity powered by multiple forms of energy, an interplanetary trading post and space station, and many more immersive, alien landscapes.
The Galaxy is populated with fascinating and unique characters. Thalo will meet friend and foe alike on a journey to recover pieces of an ancient Serulean artifact before the tyrannical King Dullard acquires them for his own insidious purposes.
This vast sci-fi universe seamlessly blends science into contextual settings and stories: Kids will use Newtonian physics to navigate hazardous asteroid fields to retrieve rare minerals, save a burning Snome village with chemical reactions, and decide the fate of an entire ecosystem by balancing its food chain.
Branching narrative decisions empower kids to have agency in the story and universe by offering tough choices. By framing science curriculum with a compelling plot-driven adventure, Blue Apprentice™ will inspire your child's innate curiosity and imagination.
The crafting system in Blue Apprentice is entirely based on the Periodic Table of the Elements. When kids need to make steel, they do it with carbon and iron, and they can see the chemical structure of steel. Further they see how steel is used, in this case to make a hammer.
This rigorously scientific crafting system is at the core of each child's game experience. Hundreds of items can be crafted and each item your child crafts will teach how the elements come together to build essential real world items.
Whenever a new item is needed, the crafting menu will inform the child of the elements that are needed and then they can go on a quest to collect the necessary elements. Consequently, in Blue Apprentice, collecting items is part of the core learning experience and leads into deeper and deeper understanding of scientific principles.
GALXYZ™ is breaking new ground as the first fully interactive learning experience to incorporate the Next Generation Science Standards (NGSS).
A group of scientists, Nobel-laureates, and educators at the National Academy of Sciences, the National Science Teachers Association (NSTA), the American Association for the Advancement of Science, and Achieve developed the NGSS in response to the growing need to promote science literacy and practices in the classroom.
GALXYZ™ players will explore worlds based on multiple disciplinary core ideas—from chemical reactions to structure and function.
Crosscutting concepts, such as patterns, cause-and-effect, scale, and systems, will challenge players to think critically and make connections across all science disciplines.
NGSS inquiry-based science and engineering practices will deepen gameplay by asking players to develop investigative methods used by scientists and engineers.
One of the themes that makes GALXYZ™ such a powerful educational tool is that it incorporates both digital and real world experiential learning. Our proprietary digital media and learning design fuses mobile-first interactive features with concrete do-it-yourself experiments based on NGSS scientific and engineering practices—encouraging players to:
Ask Questions (for science) and Define Problems (for engineering)
Develop and Use Models
Plan and Carry Out Investigations
Analyze and Interpret Data
Use Mathematics and Computational Thinking
Construct Explanations (for science) and Design Solutions (for engineering)
Engage in Argumentation from Evidence
Obtain, Evaluate, and Communicate Information
These distinct skills and learning components emphasize the investigative method used by scientists and engineers all over the world.
GALXYZ™ brings these science practices to life in an digital media and learning experience that's never been seen before. With an innovative combination of assessments, experiments, and hands-on engineering designs, players will embark on a journey to become the next great scientific mind of their time.
Going to the same place every day can get a little old. This is why Blue Apprentice takes children to entirely different worlds to teach new science concepts. These worlds can be planets, moon, space stations, asteroid belts, or any celestial body found in athe real Galaxy.
GALXYZ™ will regularly add new worlds for your child to explore. Each new world represents a new curriculum of science topics for your child to learn. For example, on the planet Curio, your children will learn about energy storage, including solar power, hydropower, and wind power.
These worlds don't have to be one time stops either. As your child learns more and more science concepts, they will unlock new content on planets they have already visited. This allows them to combine the new knowledge they 've gained with some of the older topics that they have mastered and truly get creative about science!
Think about the jobs of the future. The jobs that will give your child a lifetime of career stability and financial security. Year after year, professionals working in STEM (Science, Technology, Engineering, and Math) fields are in constant demand. This demand will only increase as technology changes faster and faster
Igniting a child's fascination for science can start even in the earliest grades of elementary school. A child who naturally takes interest in asking questions about the world will find it easier to tough out high school and college science courses.
GALXYZ™ leverages the latest in narrative and mobile game design to create an interest-driven science adventure . GALXYZ™ guides and motivates students through certified, course-equivalent Next Generation Science Standards content, tracking their progress using sophisticated analytics.
Within a sci-fi narrative wrapper, players liberate the galaxies from the shadow of the wicked King Dullard, completing immersive interactive learning challenges and game-based assessments.
As players complete levels, they earn various kinds of cool rewards, play minigames, and encounter characters, new storylines, and surprises along the way—all geared towards inspiring a child's love of science by discovering it's secrets in a AAA video game.
The New York Academy of Science is one of the most prestigious scientific societies in the world with over 20,000+ members in 100 countries. NYAS members are research scientists at universities and industry, as well as representatives of business, government, and policy organizations. The Board of Governors and President's Council include 27 Nobel laureates and other prominent leaders of academia and industry, based in New York and around the world.
GALXYZ™ partnership with NYAS has allowed Blue Apprentice to be beta tested with over 10,000 school children. Now with the Give 1/Get 1 program, every paid Blue Apprentice subscription results in a free subscription given to a student in need through the NYAS.
Your purchase of a Blue Apprentice subscription not only helps you own child get ahead in science, but it can inspire a love of science for a child in an underserved school. Start your child on Blue Apprentice today!
Our mission is to ignite fascination for science and unlock the true potential in every child. We started designing Galxyz for our kids and thought it would be great to share with the world. Galxyz gets kids into science! It is an exciting quest to save curiosity from the evil King Dullard.
Galxyz helps your child master their elementary science concepts to make them feel more confident in class and understand the world around them. Additionally, engaging in science develops scientific reasoning that helps kids approach things differently and think logically -- a gift that will remain with them for life in addition to the creativity and curiosity they are born with! They will talk about things around them with more confidence and insight.
With Galxyz, parents don't even have to worry about what to teach next, we sequence all elementary content in the right order. We've based the content on the Next Generation Science Standards (NGSS) released by the US Govt, as well as a deep partnership with the New York Academy of Sciences.
In the first particle kids starts learning about Science Practices, then go on to Properties of Matter; Chemical Reactions; Interdependencies in Ecosystems, and beyond. There will be another 100+ particles, released one by one. You can create up to three different users (but only pay once), so everyone gets to play at their own pace!